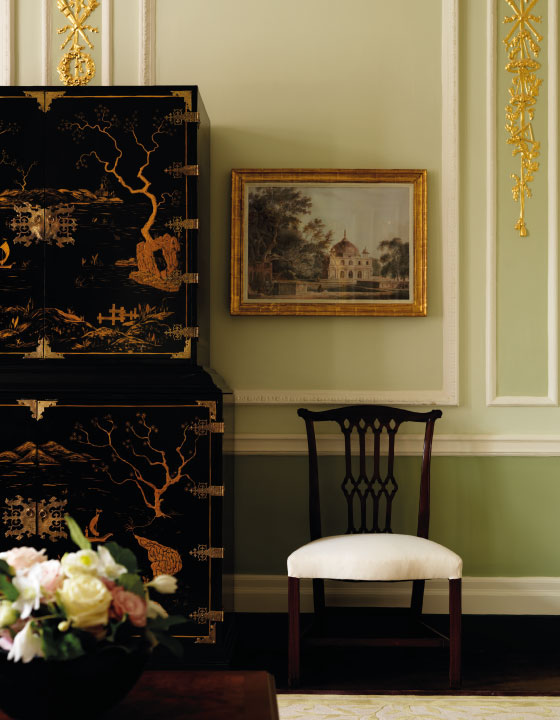 We believe in combining our unique aesthetic with an exceptional knowledge of period design and technique and a deep appreciation of fine craftsmanship. It is our aim to deliver quality and comfort in an appropriate style, with a level of service and attention to detail often unexpected in today's changing world.
Many of our projects involve historic or listed buildings and interiors. Working with such visible legacies brings certain responsibilities and it is important to harmonise modern requirements whilst preserving the best of the old. This involves a process of sensitive editing and improvement, undoing the errors of past generations and introducing new elements to keep the identity of a place current and relevant.
Finding the subtle interplay between authenticity and taste is the very essence of what we do and are known for. It is our intention to create interiors that feel authentic and bespoke.